Best Destination Weddings: St. Lucia
One of the Best Destination Wedding Locations: St. Lucia
St. Lucia is a breathtaking and unique location for your destination wedding.
Location: Saint Lucia is an island state in the Caribbean Sea. It is the second largest of the Windward group in the Lesser Antilles with beautifully paired mountains, called the Pitons, on the west coast of the island.
The coast is home to volcanic beaches, fishing villages, reef-diving sites and luxury resorts. The trails in the interior rainforest of the island lead to waterfalls, the 15m-high Toraille Falls, which pours over a cliff into a garden. Its capital, Castries, is known for palm-lined Vigie Beach and as a port of call for cruise lines.
Best Time To Go: The best time to visit St. Lucia is between May and June. These late spring and early summer months offer wonderful weather from high 70s to 80s with the best room rates you can get at the finest hotels.
If you want to experience the most sunshine that St. Lucia has to offer, especially if you're planning to have an outdoor wedding, it's best to plan your St. Lucia destination wedding during the high season, from mid-December to mid-April. Prices will be less before the holidays and closer to the end of April into June.
Average Temperatures: The average temperatures in St. Lucia is between 79°F to 84°F throughout the year. November is the hottest month and it is the coldest in January. September is the wettest month of the year and March has the most daily sunshine hours.
Average Costs: $$$
Accessibility:
There are several airlines that offer direct flights from the US to St. Lucia depending on which airport you're departing from. United Airlines has direct flights from New Jersey and Chicago, JetBlue from New York and Boston, American Airlines from Miami, Charlotte and Philadelphia.
Unique Features:
The beauty of St. Lucia's physical features are like no other. Dominated by high peaks and rainforests in the interior, the 238-square-mile island in the Caribbean Sea is known for the twin peaks of Gros Piton and Petit Piton on the southwestern coast, its soft sandy beaches, and its magnificent natural harbors make a breathtaking backdrop to any destination wedding.
Many of Saint Lucia's resorts offer destination wedding packages that allow you to choose the perfect romantic setting for your special day and all you really have to do is find the best one that suits your preferences and needs. If your wedding dreams involve pristine beaches, twin mountains in the background and warm Caribbean breezes, St. Lucia is the perfect destination wedding location for you.
This is why St. Lucia is an amazing location for your destination wedding.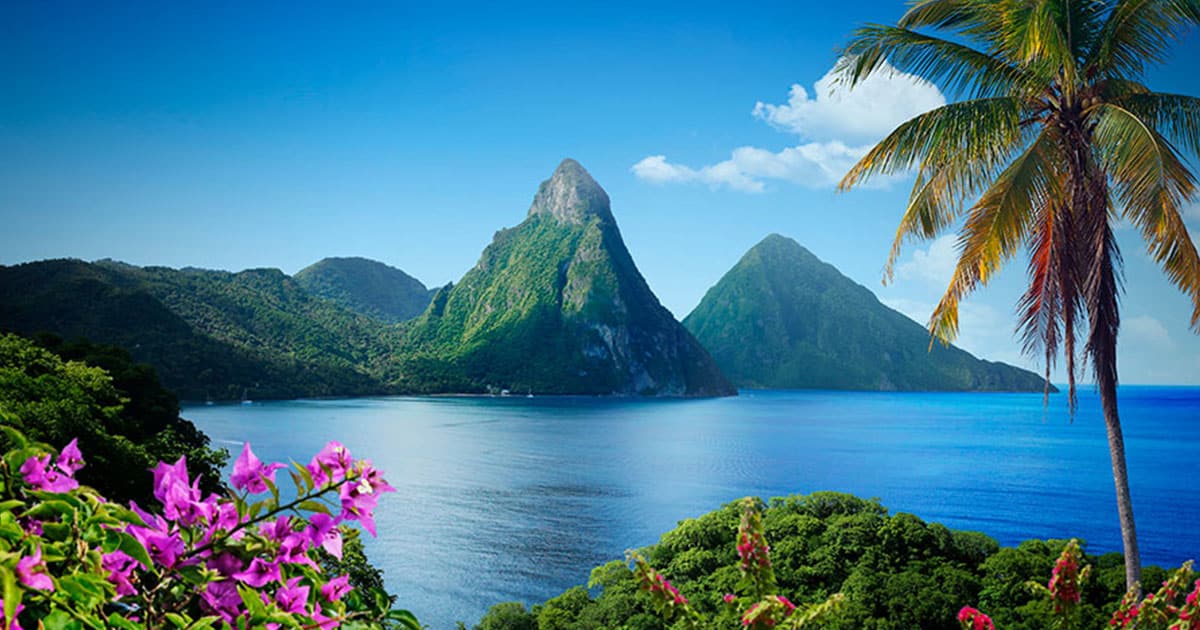 ARE YOU READY TO BE A BEACHY BRIDE?
Take the Beachy Bride Quiz - FAST, EASY, FREE - TAKE THE QUIZ
_______
Click HERE To Search St. Lucia Wedding Venues.