Finest Playa Mujeres - Renowned among the best luxury Caribbean resorts for all ages, Finest Resorts are a festive playground for the young at heart. Here, you'll discover ahead-of-the-curve All Inclusive vacations for contemporary travelers, with properties boasting stylish architecture and innovative design elements alongside some truly blissful amenities.
Weddings at Finest Playa Mujeres
We plan perfection in our Cancun wedding packages at our All Inclusive resort. From your very first contact, our team of wedding planning professionals will ensure a flawless execution of your special day, exactly as you've always imagined. Whether you've dreamed of a traditional wedding surrounded by friends and family of all ages or an intimate barefoot gathering for two, our bridal packages cover every luxe detail: set up, catering, flowers, décor, and a myriad of special touches that will make the day yours alone.
At Finest Playa Mujeres, our wedding packages are comprehensive, elegant, and surprisingly affordable - some packages are even free with certain suite bookings.
Pick the venue for your ceremony such as a romantic beach location for a Cancun destination wedding on the sand, or a rooftop terrace, or even a modern gazebo with an ocean view.
Each option is more breathtaking than the next. For your built-in honeymoon, Finest Playa Mujeres has a selection of high end suites with oversized jacuzzis for two - some with private pools - to ensure the complete destination wedding experience.
ONE Spa offers a unique experience for all brides for that special day.
Beach Wedding Venue: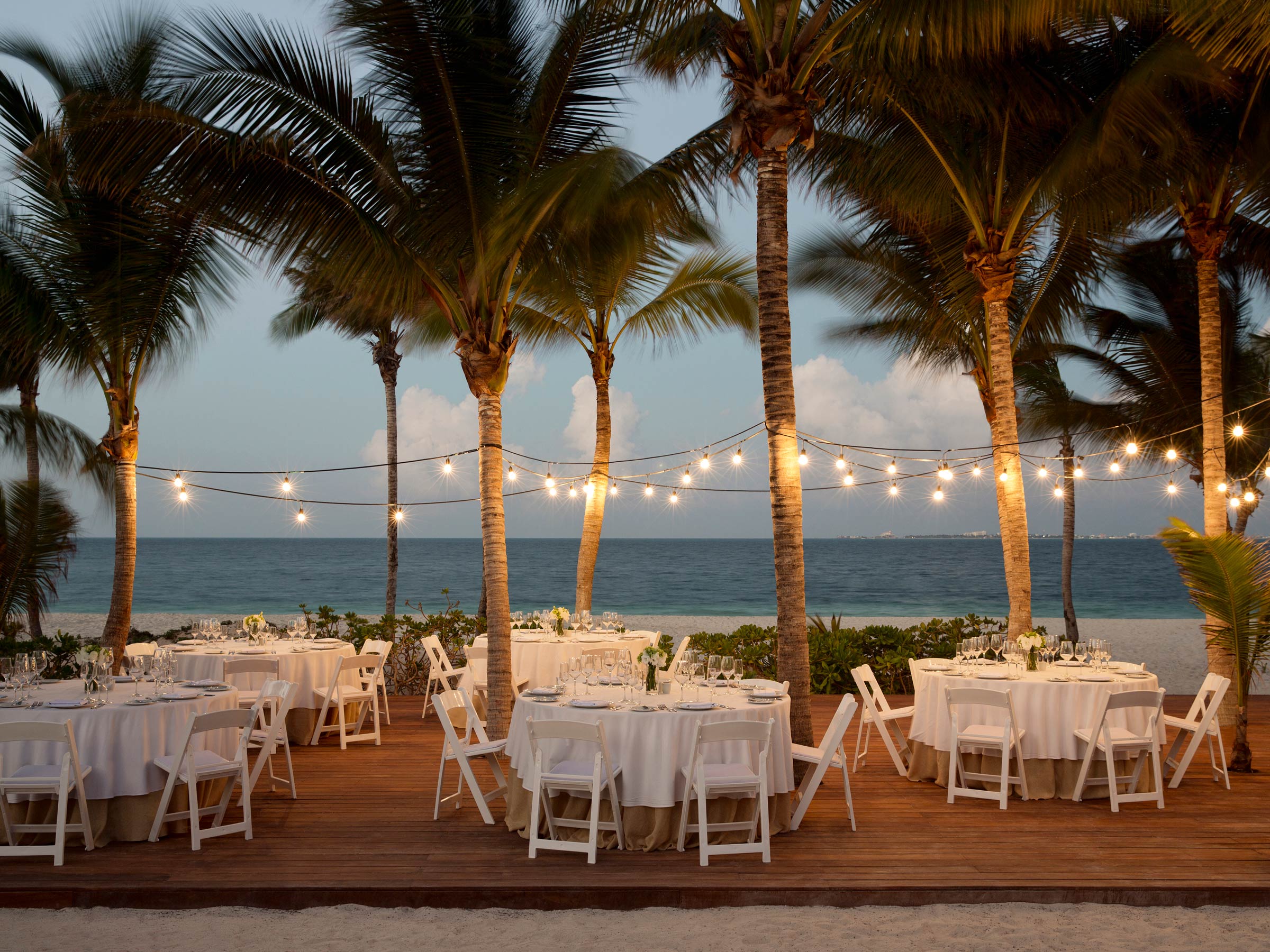 Grand Palapa Wedding:
Sky Bar Terrace:
Stone Gazebo: