Kimpton Seafire Resort + Spa – Seven Mile Beach, Grand Cayman
A Captivating New Caribbean Beach Resort
Grand Cayman's first-ever lifestyle resort is a state-of-the-art wonder on world-famous Seven Mile Beach, bringing sea and sand into view the moment you arrive. Our open-air design stays with you indoors and out, with water vistas at every turn, and winding gardens that lead to secret sanctuaries, social gathering places, pristine pools and of course, the Caribbean Sea. Enjoy front-row seats to glorious sunsets that seem to set the ocean ablaze. Thus our name, Seafire.
The captivation continues at our amazing spa, and three dining destinations. Come — with your family, friends or colleagues —and see how Kimpton's warm, spicy spirit blends beautifully with Caymanian kindness at this newest Grand Cayman resort.
As the newest resort on Grand Cayman, we have many ways to wow you. Spend your wedding night in our top-floor Presidential Suite overlooking the ocean. Between events, unwind at our full-service resort oasis, or explore Stingray City, Starfish Point and other treasures of this enchanting island.
A total of 20,000 square feet of gracious indoor and outdoor space offers your wedding:
7,076-square-foot Aurea Ballroom with soaring ceilings
2,490-square-foot lawn just off Aurea Ballroom is surrounded by botanical beauty
2,017-square-foot manicured Seabridge Green event lawn overlooks the beach
The Aerie, 750-square-foot elevated lawn just off the lobby
3 private bungalows can be used for gatherings or guest rooms
3D virtual videos of event spaces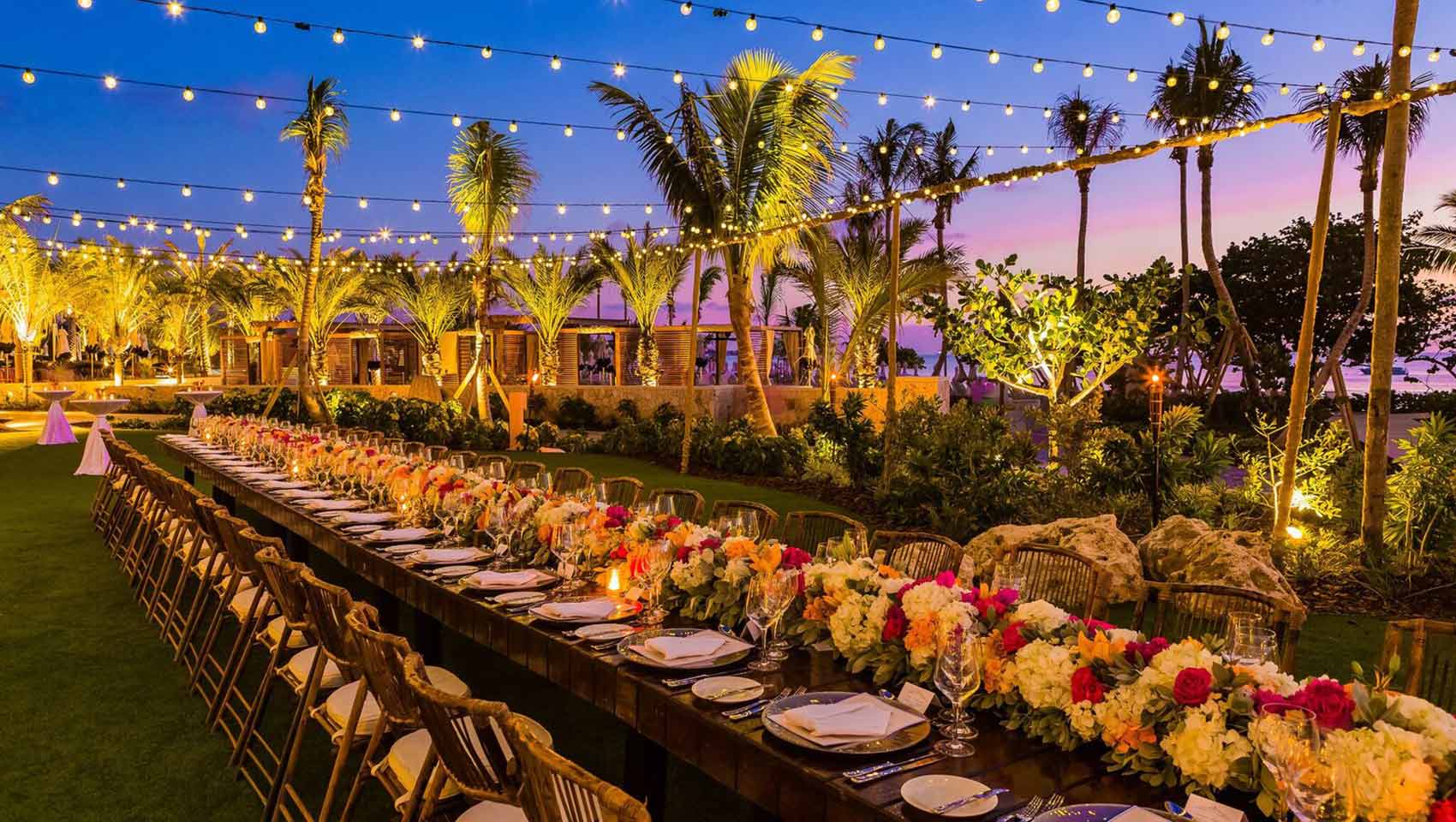 ARE YOU READY TO BE A BEACHY BRIDE?
CLICK THE GET MORE INFORMATION BUTTON ABOVE TO REQUEST PRICING AND AVAILABILITY!
Feeling Overwhelmed?
Take the Beachy Bride Quiz to find options right for you!