Dramatically perched on top of a hillside, this home offers incredible views across the Caribbean Sea. Beautifully decorated throughout, inside features a large living room, with high rafter-and-beam ceilings, a colourful dining room and a fully equipped kitchen. There are 5 immaculate bedrooms, 3 of which benefit from outdoor access and stunning sea views. Outside, cooled by refreshing tradewinds, there is a spacious wraparound verandah where guests can enjoy a delicious home cooked meal or relax with a cocktail freshly made at the outdoor bar. Just steps from the house, down a pathway lined with exotic flowers, you will find a private pool. The large cut-stone pool terrace features a plethora of sunloungers, an alfresco dining area and panoramic views across Montego Bay - sunrises and sunsets from this raised vantage point are breathtaking.
Imagine your dream destination wedding on this private oceanview terrace.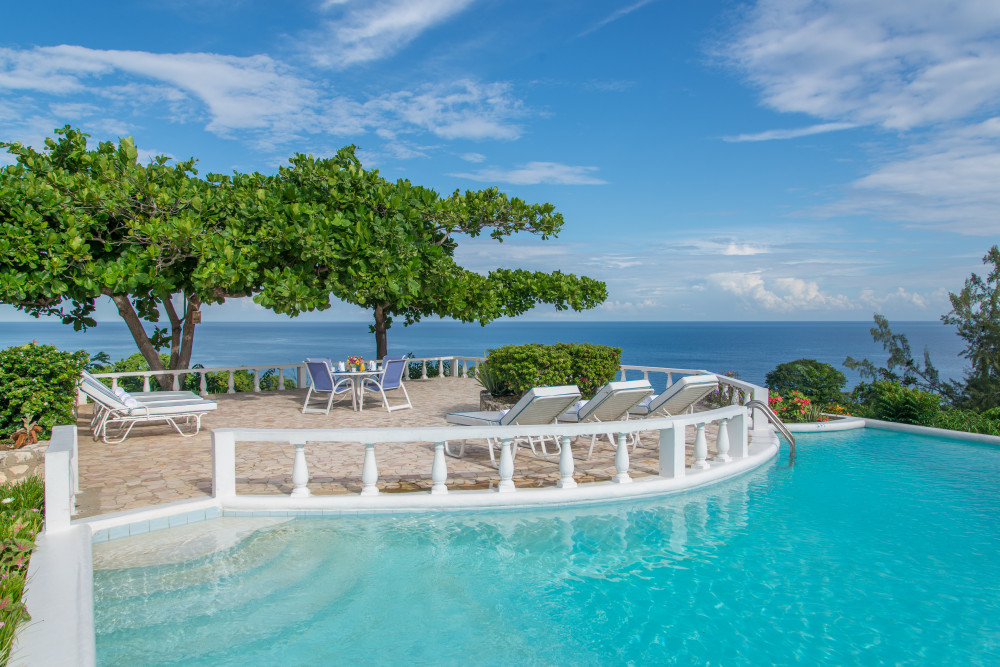 ARE YOU READY TO BE A BEACHY BRIDE?
CLICK THE GET MORE INFORMATION BUTTON ABOVE TO REQUEST PRICING AND AVAILABILITY FOR YOUR DAY!
Feeling Overwhelmed? Take the Beachy Bride Quiz to narrow down your best options!