Old Bahama Bay Resort and Yacht Harbor
Your dream vacation begins where the road ends...
Situated directly on the beach on the western-most tip of Grand Bahama Island, Old Bahama Bay is the ultimate getaway for tranquility, relaxation and friendly service. The resort has a barefoot elegance ambiance with an out-island feel, but with the convenience of an international airport and major destination amenities in Freeport.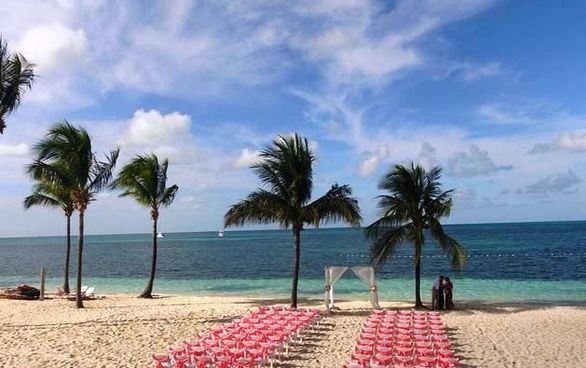 Weddings at Old Bahama Bay
Old Bahama Bay has created unique wedding programs for brides and grooms desiring to enjoy the most romantic and memorable event possible in true "Bahamian" style.
Our oceanfront, secluded resort is an exceptional place for romantic wedding celebrations. The beautiful beach and tranquil Atlantic Ocean sunsets serve as a compliment to this memorable occasion. Luxury accommodations are combined with beachside dining and a choice of activities ensure you a celebration of a lifetime.